Motion and vibrations – everything under control

Hydraulic dampers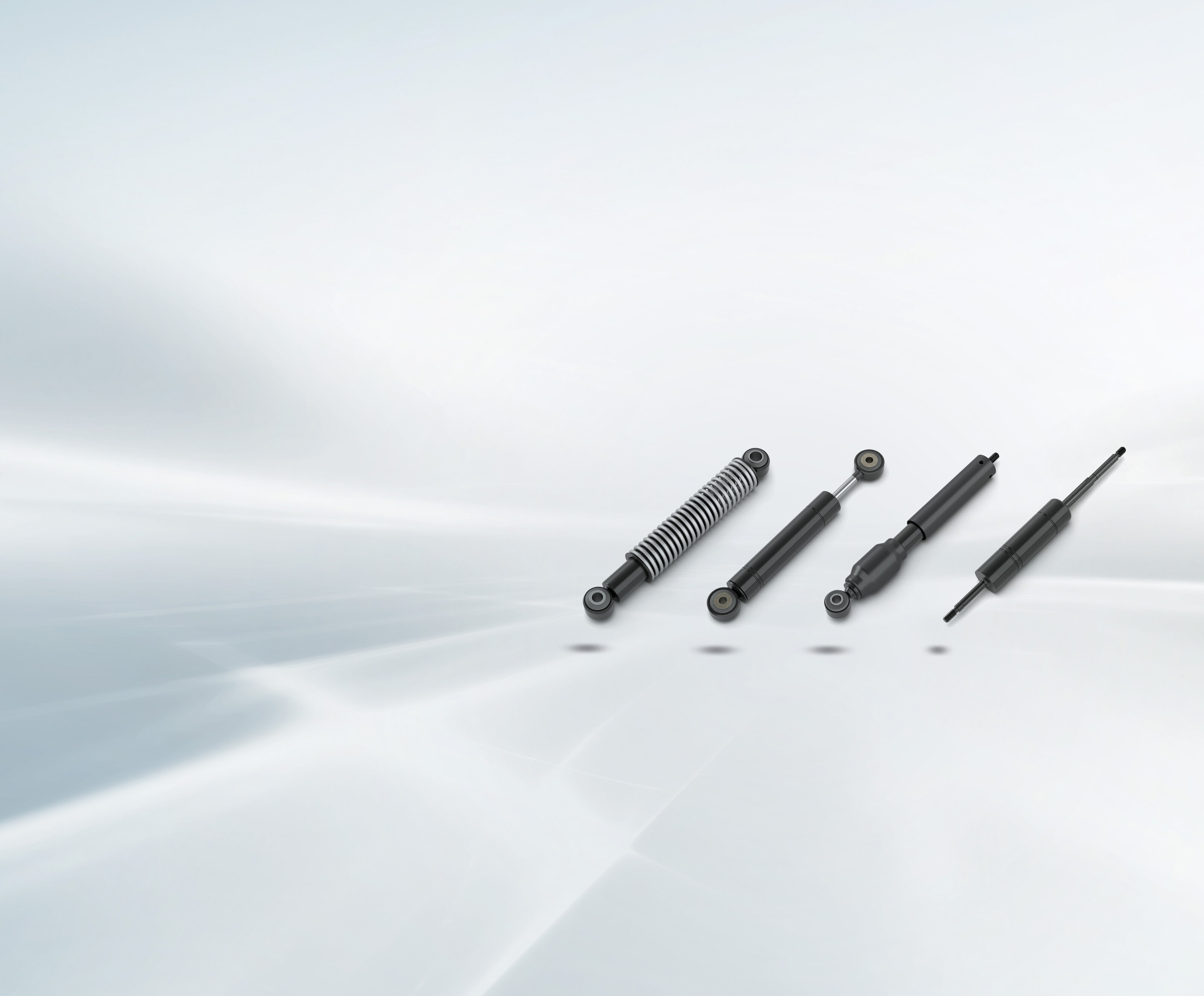 Vehicle manufacturing, systems engineering, industrial applications, the furniture industry: STAB-O-SHOC products are everywhere motion and vibrations need to be kept under control. These needs are guaranteed to be met through our years of experience in hydraulic dampers, which have a sophisticated design and uncompromising quality.
From simple to sophisticated – and we're happy to make it custom
Our hydraulic dampers cover a broad spectrum of applications thanks to the diversity of their product portfolios. For instance, simple motion dampers are there to provide comfortable and cushioned opening and closing of panels. Vibration dampers, on the other hand, are a key component in preventing damage to machinery and maintaining the steady workflow that protects equipment in the applications they're part of.
And what if your application needs a special solution? Just contact us – we'll work together to find the perfect solution, no matter how complex or new and nuanced the application.
Fact Sheet
extensive portfolio of hydraulic dampers with broad selection of dimensions and end fittings
compact design, small space requirement
maintenance free, even with demanding load conditions and long service life
high-quality products that meet the stipulations of DIN EN ISO 9001, ISO 14001, ISO 50001, and the global ISO/TS 16949 standard
---
STAB-O-SHOC product variants

Whether you need a motion, stop, or vibration damper, our impressive diversity is there to meet your needs.

Discover the application versatility

Stroll through your application area in 3D and discover all the ways our hydraulic dampers guarantee safety in component operation.